| | |
| --- | --- |
| Posted on April 16, 2016 at 8:10 AM | |
In Oct 2012 I met a Pitbull mix named Austin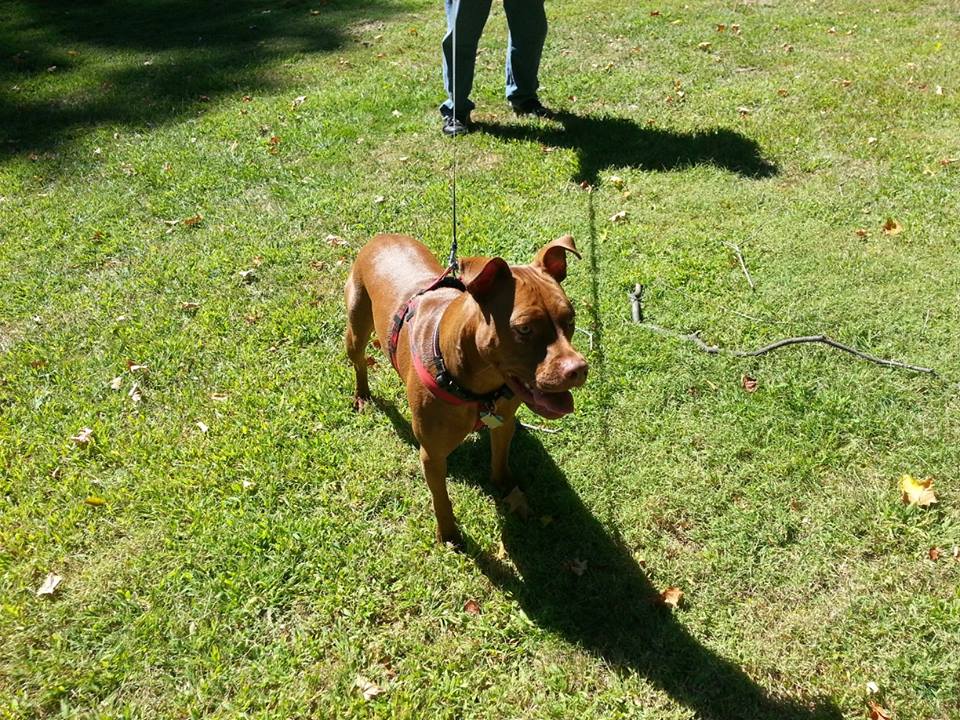 Myself, my boss and another girl working with us went and met her on a Sun morning. As we sat in the living room with her dad she came over and sat with me on the couch. I didn't realize but at that moment she picked me!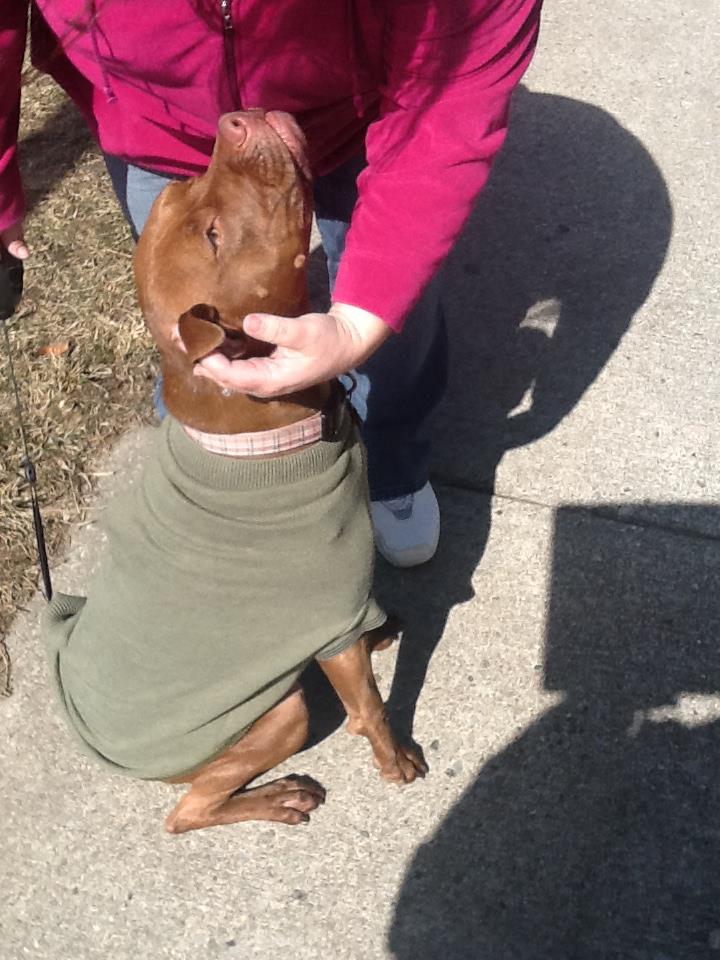 I noticed she would shiver if it was cold out so I upcycled a sweater for her! She loved it! I fell head over heals for this dog! I just loved her so much! I took her to all the wonderful sites I could find in the Cornhill Area, she loved our walks as much as I did. Then everything changed,
My heart was broken when her Dad was killed in a horrible accient on I-490 one tragic day. I didn't know how to handle this, I did get to see her a few times after his death, and I even had toys/snacks gathered for her for our last good bye visit. But it never happened, she was moved down to the Southern Tier and I was devasted. Her dad had become my friend, now I had lost them both.
The very week I was struggling with the realization that they were both gone from my life, I started a new job in Pittsford. I found myself walking other dogs but crying about Austin. So my first day of walking my new dog I'm on South Street in Pittsford and I take a right onto Boughton Rd and see this...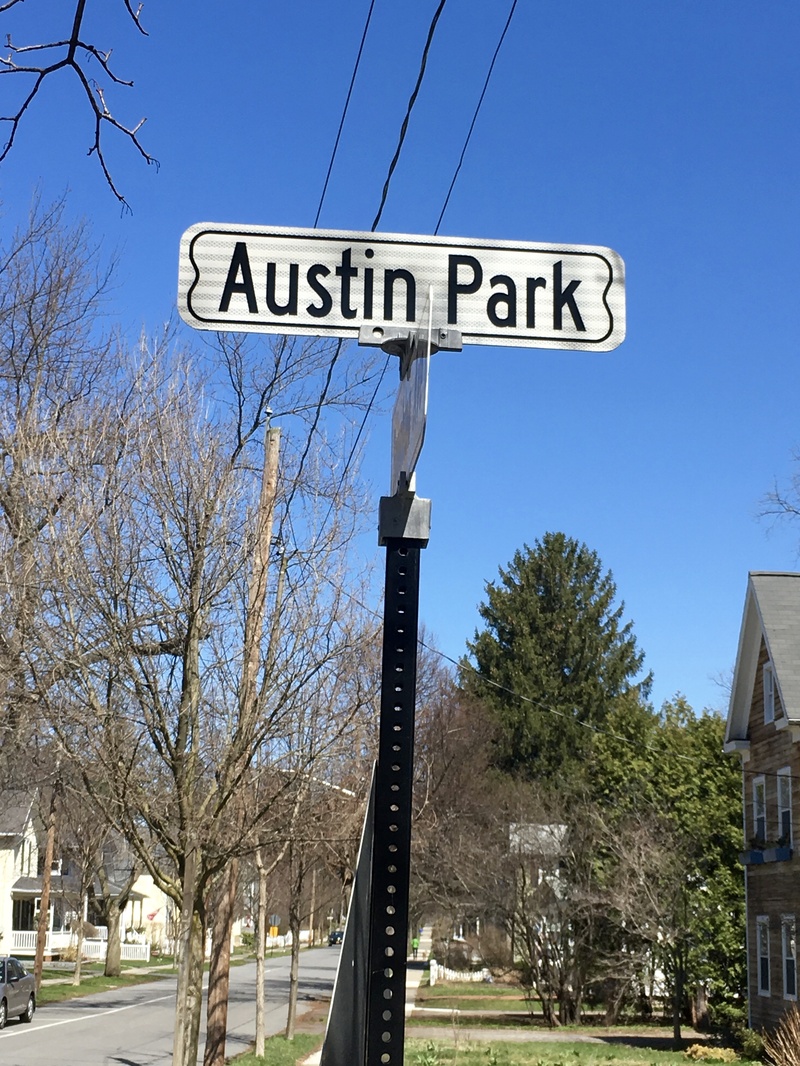 Now the flood works start, I lost it! So I walk my new dog on Austin Park! I mourned Austin and her dad for years, it was just so sad. I would talk to God about Austin, prayed that she would be well cared for, and happy, I asked if I would ever see her again?
In April 2015 clients contacted me about a new dog that they were rescuing. (No, it was not Austin) But it was another Pitbull mix named Gunner.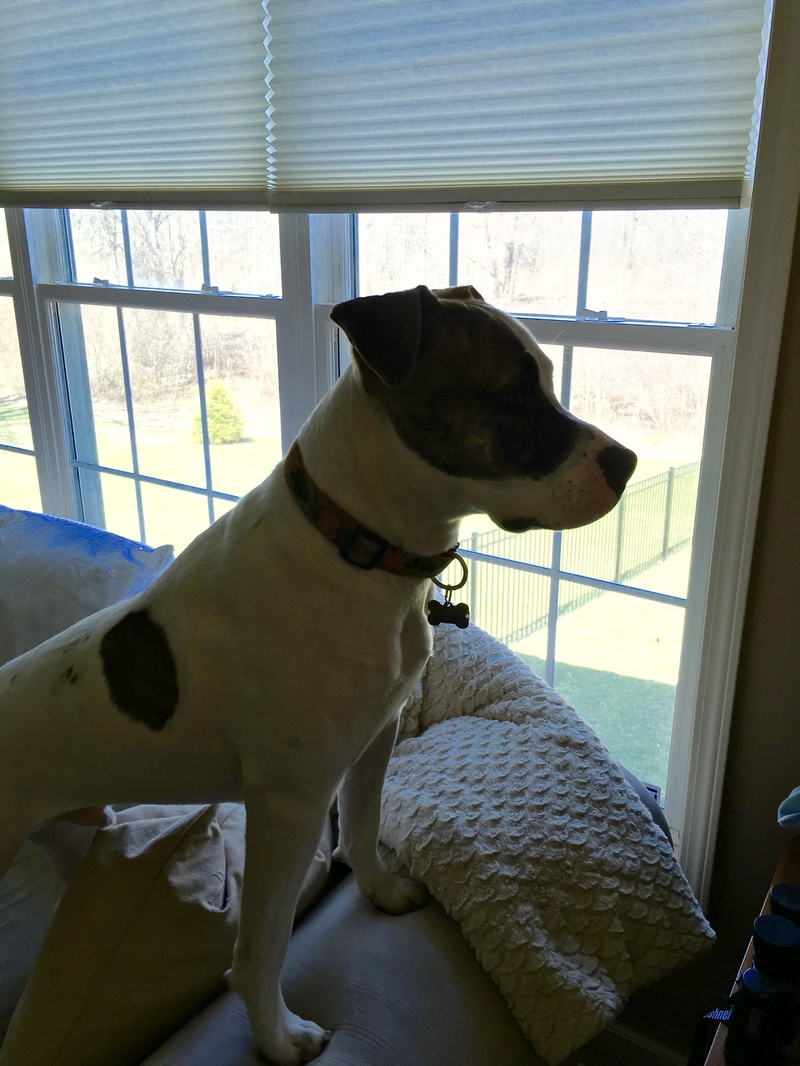 Gunner was shy when we first met him, we worked to earn his trust and love! We have an hour visit each time with Gunner, so we walk him around his yard then we come back in and hang out with him on the couch.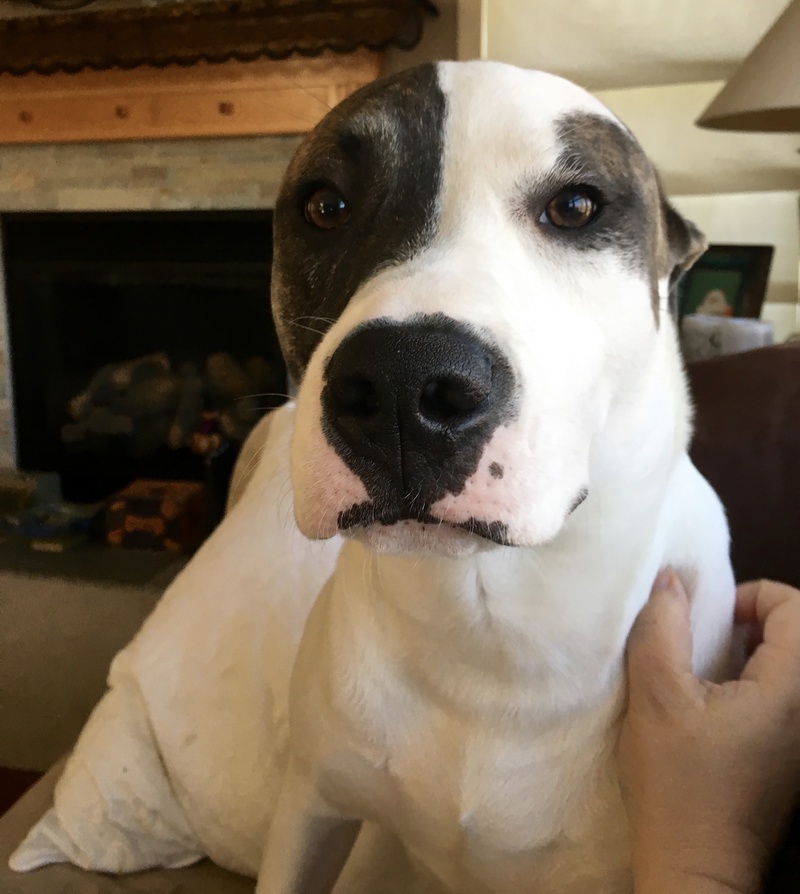 One day as I sit with Gunner, talking and petting him I hear a still small voice say, This is to help you heal from Austin. What?!?? I was actually stunned and it took me several days to fully understand. To be honest with you I did cry while writing this post, It still does get me emotionally, but it is different now. Gunner is a joy! He makes me laugh with his silly antics and the way he loves life! He runs and plays and is such a happy boy it is contagious!

I decided to accept this gift and stop stalking Austin's family's Facebook pages to try and get a glimpse of her!

 

Crying may last for a night, but joy comes with the new day. Psalm 30:5










Categories: None

0

/